It's Disastrous! Men Talk is Becoming Rare. We need to get to the Bottom of This
Affiliate Disclosure:We often use affiliate links in our contentat no extra cost to you.This helps us offset some of the cost of running the website. Thank you for the support.
Yes! Men talk is becoming rare and there is little we are doing about it. People don't want to share their scars, which I know is hard but it's what brings healing.
Three days ago, I reached out to a college mate and an acquaintance I had met in my line of duty. I didn't call them; It was a normal chat via the popular social media chat app: Whatsapp.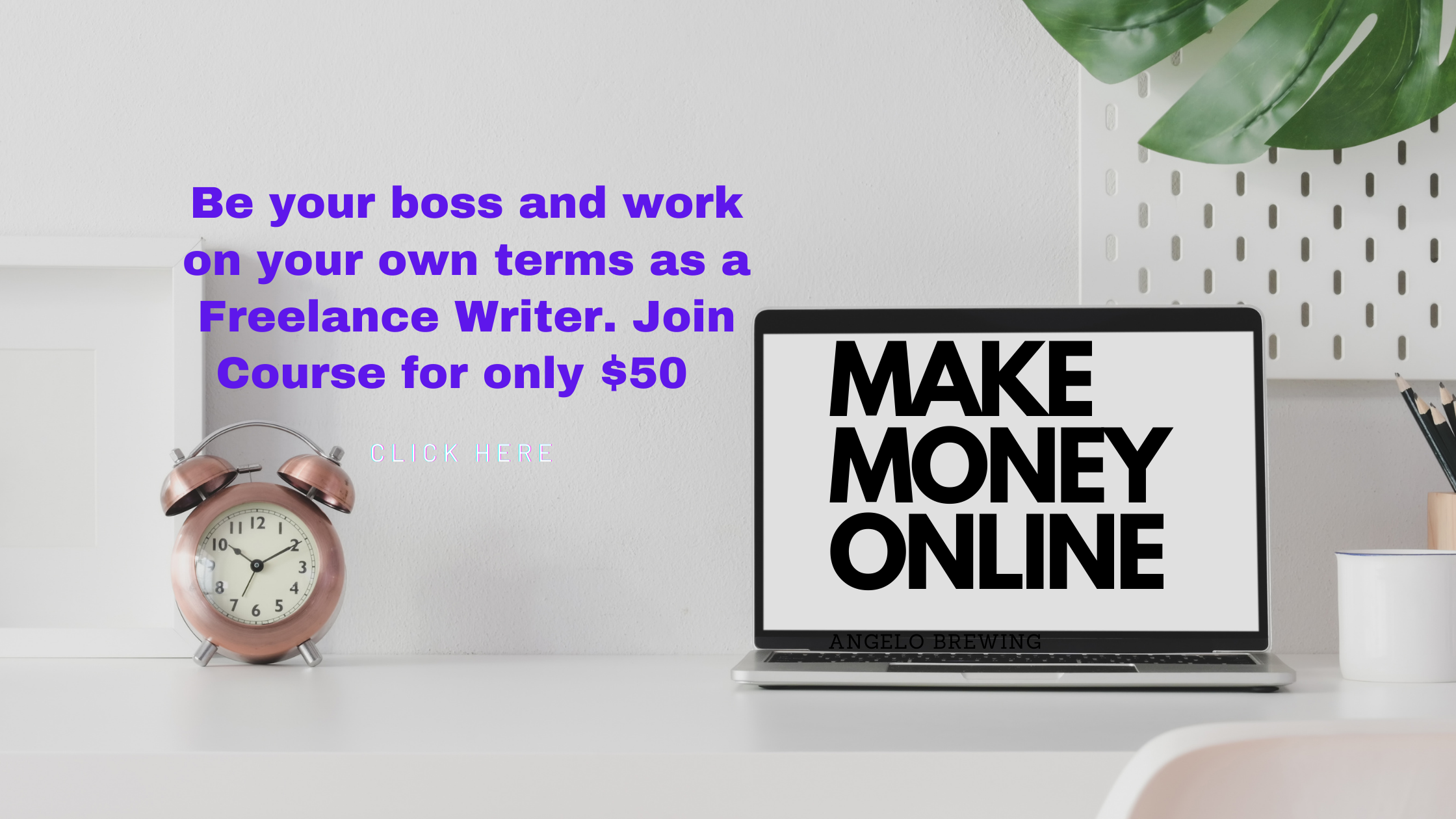 This is coming against a backdrop of social restrictions due to the pandemic. People rarely see each other eye to eye, making people use Whatsapp and text as an easy way to keep in touch. Let me not mention the recently added call charges by Safaricom – My main network provider
Back to my story, I was checking on these guys. For one, a meme he had posted on Whatsapp drove me to his inbox. For the other, I opted to be courteous and drop a Hi to kick off a conversation.
To my disappointment, we didn't have much to talk about in both scenarios. After the normal pleasantries, one guy trailed off, leaving me with grey ticks. A worst-case yet is the one who blue-ticks and hardly bothers to reply to your question or pleasantries. This sets the background to what we want to discuss today: Men talk!
For my college mate, we had a light chat for about a minute and wrapped it up. Should we conclude that men are poor at chatting or too busy to create meaningful conversations and relationships?
Men Talk and Work-Life Balance
It's a fact that age comes with responsibility. As men age and settle down into careers, marriages, and families, the pressure to be the best version of themselves keeps mounting. Your family, friends, and society expect you to be a winner if not setting yourself up for success. The men talk syndrome takes precedence.
Some men also perceive men talk as an avenue to air out their personal challenges and hurdles as weak and would rather suffer in silence. Unfortunately, the consequences of this stand are dire.
With a vision, determination, and hard work, you can realize your dreams. The problem is men, in their pursuit of success, are risking their friendships and social life. Men with an entrepreneurial spirit are the epitome of an anti-social life thanks to their crazy ambitions and valid dreams.
You are racing against your SMART goals, and some weekends could go by as you spend time in your projects holed up somewhere by yourself or your team.
Unfortunately, this could be disastrous for you in the long run. If all turns out good, your hard work will pay off, making you the millionaire next door. On the flip side, life at the peak could be quite lonely for you in that you neglected to invest in meaningful human relationships.
For example, if you are an entrepreneur, the only people you may have kept around you are other entrepreneurs who also had little time for themselves, their families, and their friends. The bottom is lonely but so can be the top if men won't talk and find it important to build valuable relationships.
It can be scary listening to your footsteps in a bungalow because you invested too much in your business or work and forgot the other aspects of life.
Social Media
I like social media – Facebook, Whatsapp, and the Gram but for isolated reasons and not for the entire purpose of sharing memes and making friends. Most businesses are going digital, and using social media handles to generate leads and create conversions for their products or service is of the essence.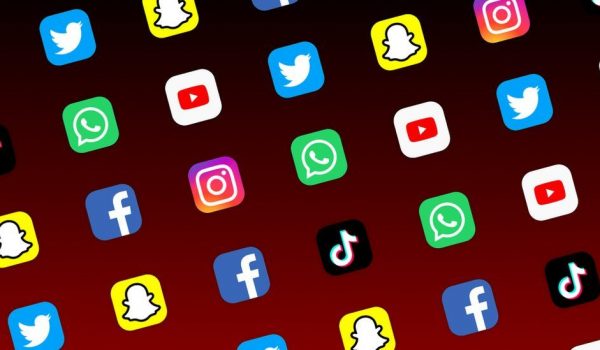 On the contrary, social media is creating zombies out of us. Add a Smart gadget to the mix, and you have got real social relationships in a survival mode. With the pandemic in place, there is reduced social interaction and more social media interactions.
There is an extreme attachment to the smartphone thanks to social media. The addiction to social media today is like the one for drugs. All you need is to tap into your Whatsapp and check a hilarious meme. There you have your dopamine rush, and the cycle continues.
The Danger that Lies Within
Unfortunately, the kind of life teens and youth live on social media does not receive applause. We are raising young people with poor social skills and etiquette.
Before the hype of social media, men were quiet, and now, it's hype men are talking less. How are we going to solve this moving forward?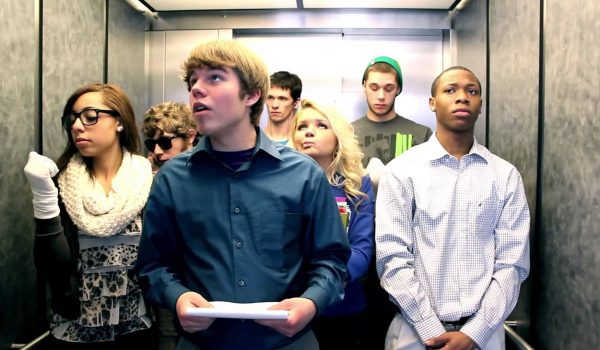 So, What's The Solution to the Men Talk Syndrome
We need to cultivate a culture of open talk, especially among men. This is what I call men talk. I call this talk therapy. Men, you will forgive me for being brutal with you today. But unfortunately, when it comes to talking therapy, we can't compare with women. Men talk is lacking unfortunately to our detriment. Women are more open to each other and would freely open up about underlying issues bedeviling them.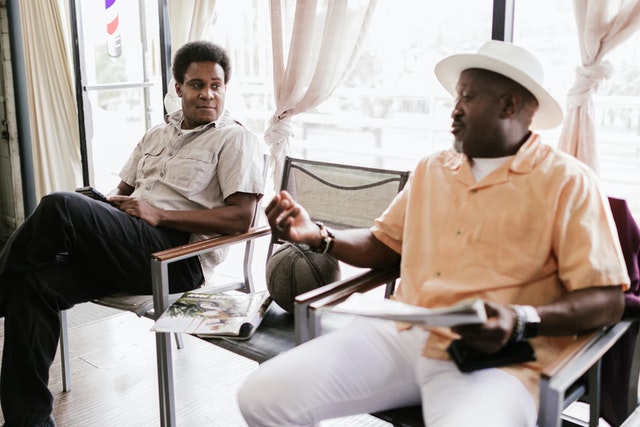 I'm married, and I can attest to the number of women who open up to my wife about a myriad of issues. Statistics time and again have proven that women live longer than men.
How so? The common cliche that a problem shared is a problem solved adds weight to the statement mentioned above. Women share their stress levels and problems with their lady friends. And they do this so frequently, unlike men who may hardly do this or share their issues with fellow men once in a blue moon.
Men don't want to show their scars but only what looks good for the camera. A happy family, nice car, nice pet, flying places, and all that social media hype.
At some point in my life, I was struggling with addiction issues. I took a bold step and became vulnerable with a peer knowing he was the right person to share my pains with. My guts told me he was the guy who could give me the advice I very much needed.
Sadly, the guy freaked out and muted. You don't want to be that person who shares their deep stuff only for someone to go silent on you. Somebody ran away with your secret :).
Grab the Challenge
That being said, I welcome you to take this challenge with me. Join the conversation. We encourage men to suggest a couple of topics that they would find worthwhile engaging in to help them talk more.
If you are with me on this, follow the link below and fill out the form that pops up to register for a man talk conference meet-up. Take the step and share wide and large. Men must talk with fellow men, not about Arsenal 🙂 but real-life issues. Men talk is of the essence.