5 Things you Need to Kickstart your Freelancing Career
Hello guys,
You must have been surprised after realizing I lost quite some money online. Well, the experience was the best teacher and that's why I want to share with you the one and twos on what you need to kickstart your freelancing career.
If you have been working on your regular job from 8 a.m to 5 p.m, this might appear to be difficult for you and almost impossible. But wait, nothing could be further from the truth. You can still juggle between two jobs with proper planning, commitment, and timely communication.
I do freelancing as a part-time job while still maintaining my daytime job. It is only wise to quit your daytime job when your are sure your freelancing career is stable, and it is already paying you way more than what you make in your regular daytime job.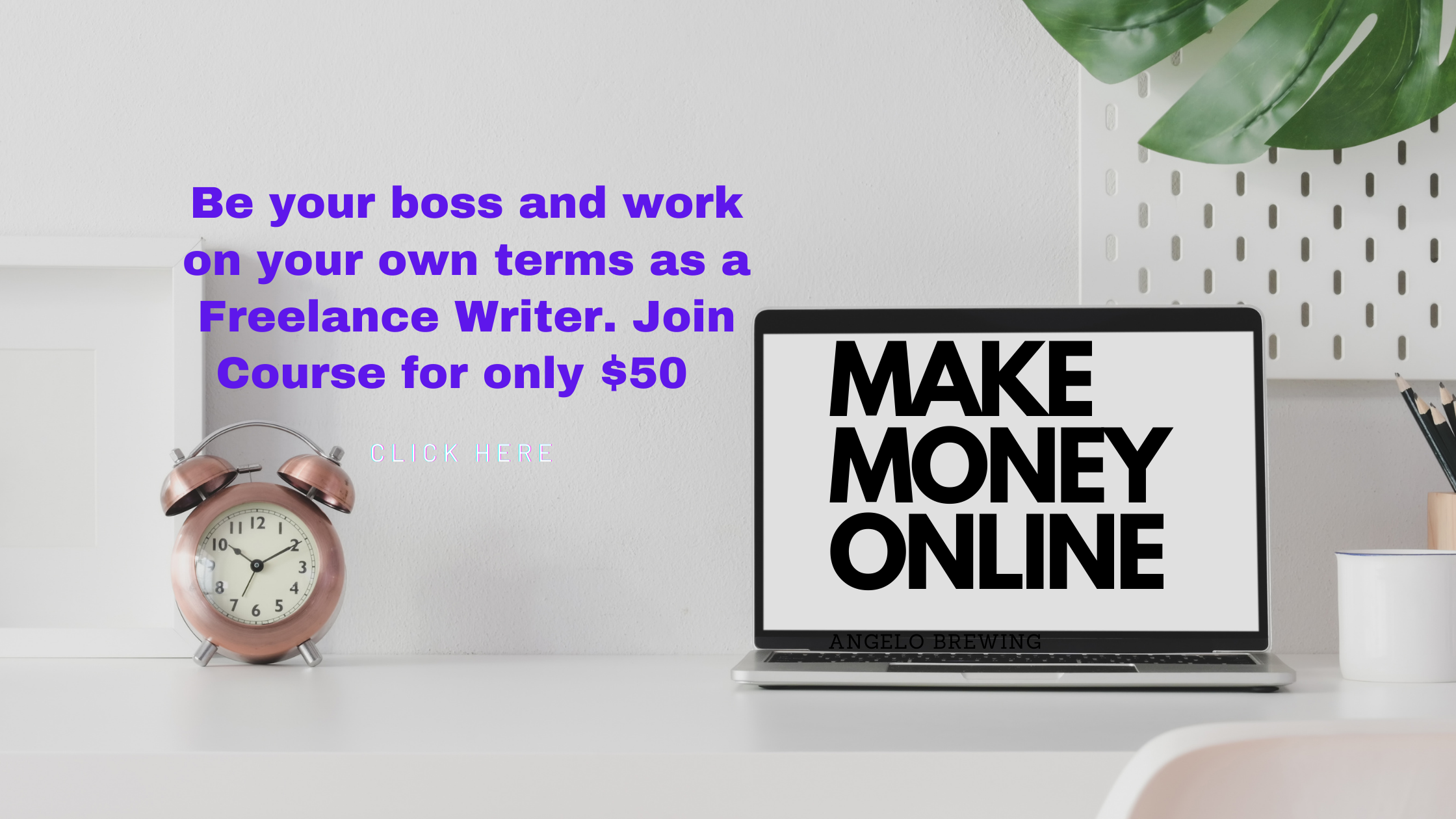 So, what do you think you need to kickstart your freelancing career?
The first on my list would be a desktop /laptop with a good internet connection.
When I began freelancing 5 months ago, I had no laptop of my own and was using my mother's mini-laptop. I could as well locate places with public wi-fi and spend there the better part of my day working on freelancing projects if I am not in my regular job.
Do not be cheated you can freelance with your smartphone. It is close to impossible and even if you were to do it using a smartphone, your work is bound to be poorly done without proper proofreading.
However, you may be having a laptop but no access to an internet connection or a public wi-fi utility. One more comfortable way to work with your own internet connection is to subscribe to Safaricom or Airtel internet bundles and press the wi-fi hotspot button on your smartphone to make the internet accessible by your personal computer or laptop.
The upper side of using Safaricom internet bundles is that it is very efficient compared to Airtel. Conversely, the packages get easily depleted with annoying warnings of your bundles being below 2Mbs. I always shift between the two networks depending on the convenience and urgency of my work. Airtel bundles last for a longer time but are slow compared to Safaricom bundles.
A Proper Chair and Deskop Table
Really? Is this even a need in the first place? But when was the last time you sat straight in your chair while working on your computer? In most cases, you are always seated in a slanting posture or your seat leaning forward.
I need not remind you that for the safety and good health of your spinal cord, you better spend some bucks on a good table and seat for your freelancing career.
Have a Cash Back Up
Having some cash with you to keep you going when kickstarting your freelance career is of great importance. You will come to realize that freelancing is not like a regular job where you get paid every end of the month, however, this may be subject to your own arrangement with your client.
Despite these, you also need to realize there are dry spell seasons in freelancing. It gets to a point where you bid for a job endlessly with little or no forthcoming. It is at this point in time that your saved coins will keep you going and get you paying the bills.
Have an External Computer Storage
What happens when you wake up one day to find your computer crashed with all the important files and a client's assignments?
As much as your internal memory may be large enough like let us say 1TB, you want to ensure that you have an external backup just in case your computer memory losses all the data stored.
Enroll in a Freelance Course and Learn one or two Technicalities about a Computer
I understand you may be a pro or skilled in a particular task or responsibility but no one is ever knowledgeable enough to stop learning. For you to be able to kickstart your freelancing career on a higher note, you are better off enrolling in a freelance course like article and SEO writing or transcription depending on your area of interest. Instead of starting off from square one like a novice, a freelance course will help you jumpstart your career as an intermediate or expert writer with well-paying writing and transcription gigs. We offer a freelance writing course for beginners an affordable fee, Click here for more information.
Some of the above-mentioned life changes might cost you money but you would rather have them and launch your freelancing career with a bang than start off behind the rest.
Let me know your thoughts and comments below.
Until next time esteemed reader.
If you also liked this post, kindly click the share button below.
Write eye-catching templates