Scams on Upwork: My Personal Story about Making Money Online
In one of the blog posts I shared here, I listed a number of ways youths or the unemployed could beat the skyrocketing unemployment levels in Kenya.
Well, today, I want to focus on one of the ways listed, namely online jobs, which youths can use to overcome the lack of jobs in Kenya.
"A good player they say plays where the ball is, but a great player moves where the ball will go next" Adaptedfrom Be Inspired Before You Expire byPepe Minambo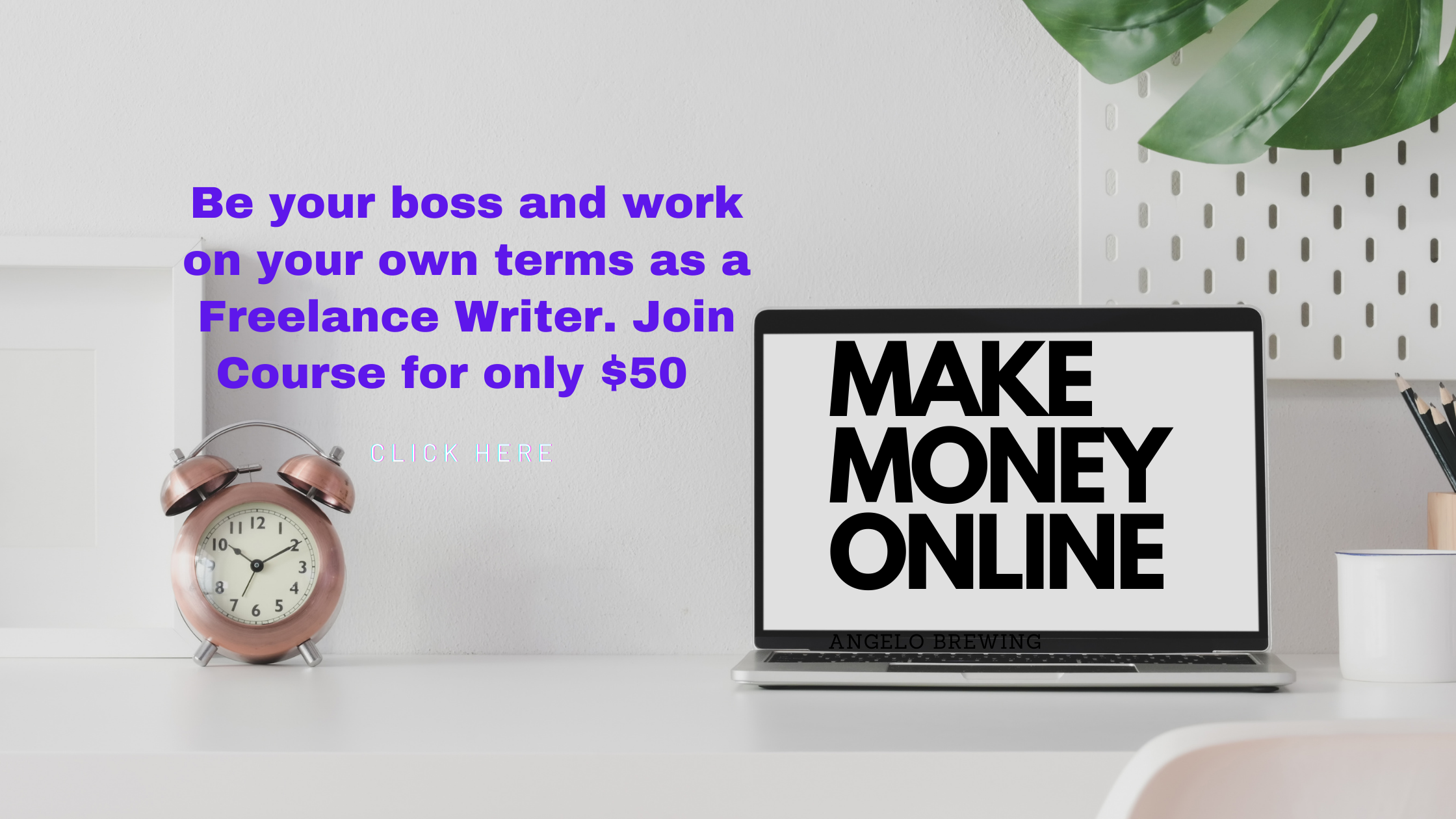 If the above quote is anything to go by, you seriously need to consider launching an online business or going chest front into freelance writing and transcription services. This is because the internet is more vibrant, lively, and social than ever before in the history of humanity.
Upwork Scams: How it All Started
While still a third-year student in college, there was much hype and talk about online writing jobs. At the time, I did not pay much attention to the whole story until I visited a coursemate and found one of his roommates busy on his laptop.
On further inquiry, it dawned on me that the guy was actually writing a 500-word article worth $2 on iWriter. The laggard in me died that very moment when I realized I could start my freelance writing career while still a student.
With no standard desktop to launch my writing career, I borrowed a laptop from a close friend and got cracking. However, my sudden burst of zeal and energy dissipated down the line.
I could not bring myself to write a 500-word article on a given keyword within 3 hours. I shut down the laptop in frustration, which was the story's end.
More discouraging was the fact that I was riddled with fears and worries about losing my coursework. Besides, my meager pocket money could not allow me to purchase the much-needed bundles for researching the article to be written.
I would worry more about food than anything.
Towards the end of 2015, I met a good lawyer friend who was running a personal blog hosted by Blogspot. All I knew about blogging was the name blog.
For further discussion, let us call him Tony; I opened a free WordPress account on WordPress. As they say, the rest is history. I became not only a blogger but an article writer.
I am yet to make good money like the big boys and girls in blogging, but I feel proud of myself for coming this far. Furthermore, I am sure I will make it with persistence, time-framed goals, and the right strategy in my blogging venture.
Writing in itself is not rocket science but can be an uphill task for a novice. On the contrary, no one was born a writer, and you can always learn on the job. Here are the basic qualities of a good writer:
You are an avid reader
You have memorable imagination
You pay attention to detail
You love writing, and it is a passion in you
You have good grammar and punctuation skills
You have a knack for observing things and people
Towards the end of 2016, a year after leaving college and after having gone around looking for a job for some time, I gave freelance writing a try again.
While searching for freelance work online, I bumped into a site called Upwork. The site's terms of service entail sending a proposal to a prospective client before getting work.
Upwork and the Scam
Upwork is a global freelancing platform that connects business clients with independent professionals who are commonly known as freelancers.
These independent professionals include programmers, web developers, writers, and virtual assistants.
Freelancing is considered more of a business than a job because you are not tied to one client for the rest of your freelancing career. You could be dealing with more than three clients or more ago who will terminate your contract once you are done working for them.
A contract could be as short as a few hours or as long as 6 months or more.
Initially, I gave Upwork a try in vain. My Upwork profile was rejected not twice and not thrice. I was getting frustrated and on the verge of giving up until I met a mentor and trainer in Walter Akolo. You can check Walter Akolo Upwork's profile here.
Before meeting Walter, I made some silly decisions, including blowing up $100 in an online scam that promised riches within a short time.
Most of these scams disguised themselves as network marketing platforms but were mere pyramid schemes that left your pocket dry and crying for your hard-earned money gone too soon.
After subscribing to Walter's mailing list, I kept receiving steamy email posts from Walter on the ins and outs of online jobs. Needless to say, he awakened in me the burning desire and potential to make money online.
At that time, I was still running this blog and earning peanuts from wordAds.
After enrolling and getting trained online by one of the top freelance writers' blogs in Kenya and outside the country, I got registered on Upwork and other freelance writing platforms such as Fiverr.
Welcome to Upwork Scams
Given that I was still a rookie freelancer, I landed my first client on Upwork within no short period of time but got conned my hard-earned- $124. This happened even after being warned of the cons and scams online by Walter. Overexcitement can be your worst enemy in life.
Here are some good ways to know scammers:
1. Promise you heaven but deliver hell.
A client conned me with the identity Oxford Guys. They purported to be an Indian-Writing Service Provider. The cons sent me work samples and writing guidelines, including the Terms and Conditions template.
They promised to pay me every end of the month, and I should not worry about payment at all. Liars they were!!
2. Their payment method is not verified.
Later, when I checked their profile on Upwork, their payment was not verified and was as new to Upwork as July 2017.
3. Encourage New Writers to apply in a bid to con them
For those who have experience with Upwork, you will note that some considerate clients are good and encourage new writers to apply. That is not to say new writers cannot land clients.
However, in my experience, this was one isolated case whereby the same cons came back with a different identity, namely –Help me Write Some Articles, and still encouraged new writers to apply.
Their job advert was later scrapped off Upwork for not following Upwork policies.
4. Make a Proposal to Hire you out of Upwork
Upwork has policies that ensure the connection between business clients and independent professionals is well protected. For any client to hire you, he or she must first deposit money on Upwork's Escrow account and send you an offer via Upwork.
Once you receive and review the offer, you can choose to accept or decline the contract.
Clients can only hire you out of Upwork if they are willing to pay you upfront or send you a down payment before you begin working for them.
5. Their writing is wanting.
You will notice poor grammar and broken English in their communication whenever they send you emails.
Despite the regrettable experience at the hand of Upwork scammers, I dusted my sleeves, bade for more jobs, and landed trustworthy clients. You may want to have a look at my Upwork profile here.
You may be one determined soul out there wondering how that single mother never gets out of her home to work yet pays all her bills. Well, I have just told you about my freelance writing journey.
It is never too late; whether in your 20s or 50s, you can freelance from any part of the world. Personally, I am still on a journey to be better than I am today.
Many have done and, in fact, have better experiences and great stories to tell than me.
If you have any questions or want to share your experience, you can let me know in the comments section below. Besides, you could also shoot me an email through my contact page.
I have also launched a freelance course for beginners at only $25. Click here to submit your payment and start right away.
Wrap up
If you're into making money online, good for you, but you got to be careful about scammers. Whether you're working on Upwork, goLance, Guru, or any other way of getting online clients, the red lights above should cushion you from such eventualities. Always have an in-depth understanding of all the terms of service on the platform before you engage with a prospective client. Wishing you the best.
See you at the Top.