How to Become a Copy Writer in 2023
Are you a freelancer, student, or jobless graduate who has been dreaming of becoming a copywriter in 2023? Do you have big goals you want to achieve by the year but feel like the path to success is uncertain?
You're not alone—many people in similar situations feel the same way. But don't give up! Now more than ever, it's possible for anyone with ambition and determination to make their dreams come true without being held back by traditional paths.
In this blog post, I'll outline a step-by-step process for becoming a successful copywriter in 2023 so that you can seize this opportunity and reach your goals.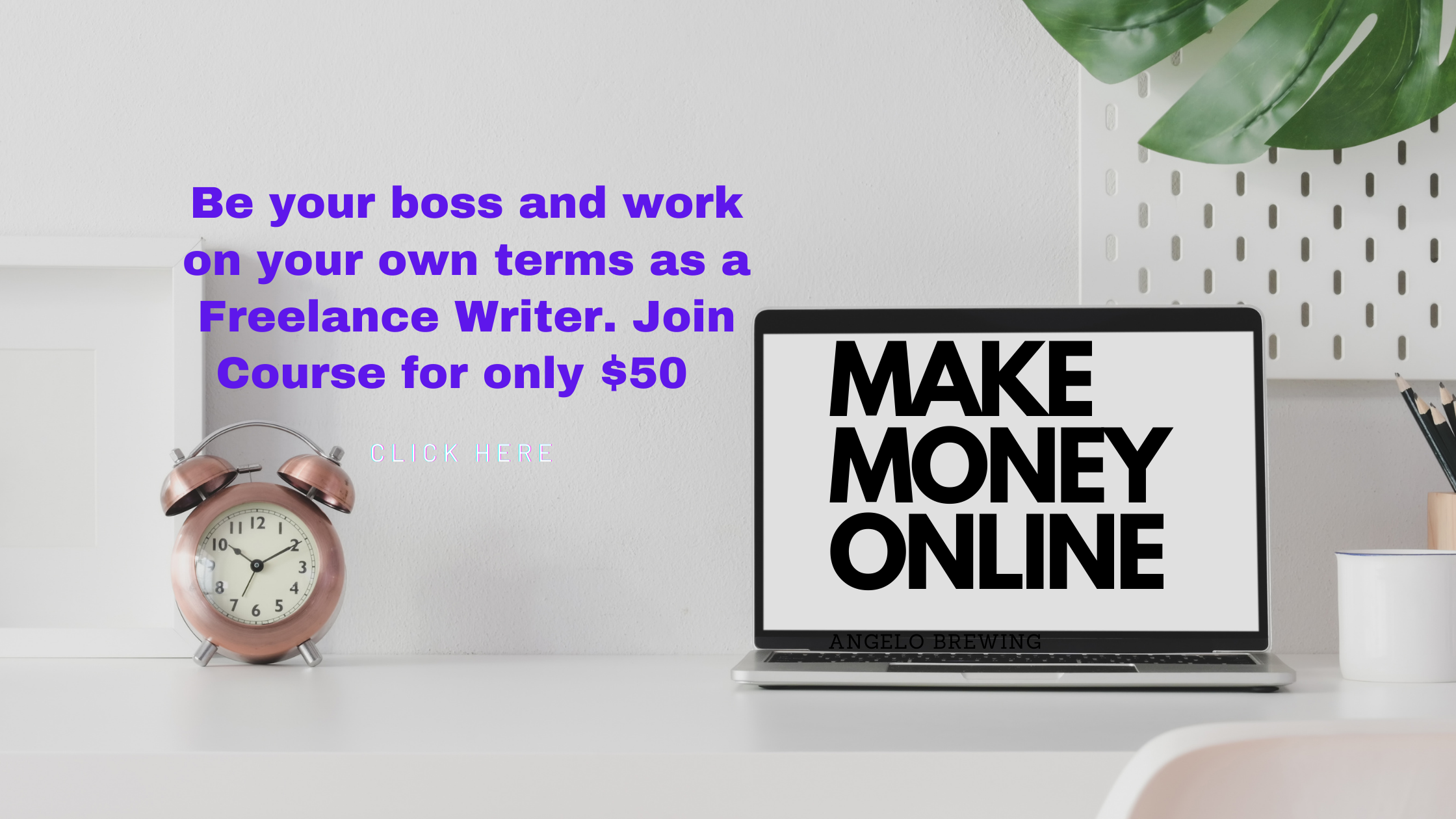 1. Start by Reading Books and Articles about Copywriting
If you've been considering copywriting as a career, you'll benefit from doing some research and reading up on website copywriting tips. Many books and articles available can provide insights into the world of copywriting and offer advice on how to start your own business or land a job at an agency.
When reading articles and books about copywriting, pay attention to the strategies these professionals use and the tips they provide for writing website copy that is both effective and persuasive. You'll also find plenty of advice on landing a job in copywriting – look out for tips related to making your application stand out or showcasing your work in the best light possible.
By doing your research and reading up on website copywriting tips, you can gain valuable insights into the world of copywriting and become better equipped to take on jobs or start your own business.
You can start with a copywriting book I have been reading here from Amazon by Yordan Kostadinov that will only cost you a few bucks.
2. Join an Online Course or Community to Learn more about the Craft
Another way to become a successful copywriter in 2023 is by joining an online community. It's an excellent way to learn about website copywriting tips and strategies. You'll find that many members are eager to share their experiences, answer questions, and offer helpful advice on the craft of copywriting.
Plus, connecting with other copywriters can open up opportunities for jobs! By becoming part of an online community, you can form relationships with like-minded people who understand your journey as a copywriter.
You have access to mentors who can guide you in writing website content or marketing materials. It's also a great place to ask questions and get feedback on projects in progress.
I'm part of a copywriting Facebook group known as Copywriter Cafe. You might want to join as well and learn more about the game.
3. Take on Small Writing Projects to gain Experience
Take on small writing projects to gain experience. This could include things like writing website content, crafting blog posts or creating captivating social media posts. By starting off with smaller projects, you can get your feet wet and start building a portfolio that will help you land future gigs.
Once you've built up some experience writing copy, consider taking on larger jobs such as crafting email campaigns or developing in-depth sales pitches. With each new project, think about how you can challenge yourself.
I'm currently working for a copywriting client on Upwork and the experience with draft revisions isn't very rosy, but yeah, I love the learnings.
4. Polish Your Skills by Practising Every Day
If you want to become a copywriter without having a degree in the field, how do you gain experience? The answer is simple: practice. Developing and honing your copywriting skills doesn't — just like any other skill or craft — requires dedication and hard work.
You don't need to enroll in formal classes or workshops but rather find available tools online to help perfect your skill set. Start by reading up on how to write effective copy that gets results. Learn how to identify target audiences and how best to communicate with them through your words.
With this knowledge and understanding of how copy works, you can begin writing your own content. Look for opportunities such as volunteer projects or internships where you can gain real-world experience. Over time, try various writing styles and experiment with how to craft the perfect message.
With each iteration, you'll become better and better at creating content that resonates with readers. You'll earn valuable experience and grow as a copywriter by consistently practicing your craft. So what are you waiting for? Start honing your copywriting skills today!
Remember: practice makes perfect! With hard work and dedication, you can turn yourself into an experienced copywriter in no time.
I keep honing my copywriting skills on this website by publishing content and copy from time to time. I need to start doing it daily, though😉
5. Get Feedback from other Writers and Editors to Improve Your Work
If you're starting out as a copywriter, getting feedback from other writers and editors is important to help you hone your craft. Having an outside perspective can provide insight into possible areas of improvement you may not have considered. Plus, reviews from industry professionals can give you a better understanding of industry standards and expectations.
The best place to start looking for feedback is online communities such as Reddit or Quora, where experienced copywriters share their knowledge and advice.
Networking events are another great way to find people. You don't have to do it physically to feel you're networking. Nowadays, we have online networking platforms like Linkedin and Meetup, where you can easily sign up in minutes and get cracking!
6. Stay up-to-date with the Latest Trends in Copywriting
As a beginner copywriter, staying up-to-date with the latest trends in copywriting can be an uphill task. But it doesn't have to be! With the right tips and tools, you'll be well on your way to crafting creative copy that stands out from the crowd.
First, knowing what kind of copywriting you're looking for is important. Copywriting comes in many forms, including web content, article, advertising copywriting, and more. Knowing what type of work you want will help narrow down your choices so you can focus on honing your skills in that area.
In terms of finding inspiration for ideas, plenty of resources are available online. The world wide web is your oyster for finding new and exciting ways to generate copy, from copywriting ideas generators to blogs and forums dedicated to copywriters.
Finally, if you don't feel the need to reinvent the wheel when it comes to writing copy, plenty of templates can help you get started. For example, if you're looking for a template for the "About Us" page or web copy for a landing page, all it takes is a quick search online and you will find dozens of ready-made templates tailored specifically towards copywriting.
Heard of ChatGPT? You can use it as a research tool to find great inspiration and writing crisp copy.
Conclusion
If you're passionate about writing and want to turn it into a career, there's no time like the present to start learning how to become a copywriter. The best way to improve your skills is by practicing every day and getting feedback from other writers and editors.
You can also join many online courses and communities to learn more about copywriting. And finally, ensure you stay up-to-date with the latest trends in copywriting to be at the top of your game. Do you have any tips on becoming a successful writer? Share them with us in the comments below!
Join our freelance writing and mentorship course to kickstart your journey as an online earning writer in 2023.